Your day starts with color.
It is important to make the right choice when choosing a stain color for your floors.  Here is some information to help you make the right decision: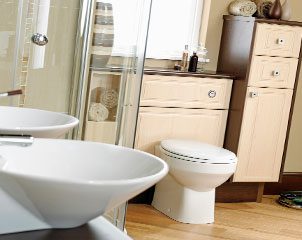 Lighter stains
can brighten casual spaces and go great with a country-themed interior. When selecting your stain color, also consider the degree of translucence it offers. If you want a lightly stained floor but don't want to see every whorl and knot in the wood, choose a light stain that is more opaque. Our light stain colors include Country White, Golden Oak, and Neutral, among others.
Medium stains
such as  Sedona Red, Gunstock and Chestnut are all classic choices for homes with a more traditional décor. These colors create a richness and warmth in the room while easily complementing many other kinds of wood that you might have in your home. There are also a variety of vivid and exotic hues in this realm.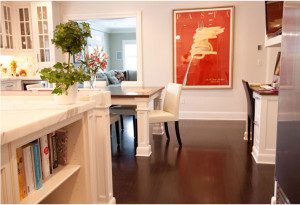 Trending Stain Colors

Colors and Choices

Black
Ash Grain
Cherry
Brown
Natural Oak
Nantucket
Hickory
Natural Pine
Walnut
Country White
Jacobean
Classic Gray2
Ebony
Coffee Brown
Red Mahogany

Neutral
Golden Oak
Sedona Red
Gunstock and Chestnut
Click for more colors….
Would you like some samples?
Pick your colors and we will give you samples to put near windows and shadowed areas of the room.  We also ask you to view the swatches in the night, to see how they look.  This way you will really get a good idea of how each color will look in your home, and you'll have peace of mind when you pick your favorite.
And…..
ACCORDING TO THE DESIGNERS: Contrasting the floor can magically bring out the cabinets, wall coloration, and furniture.